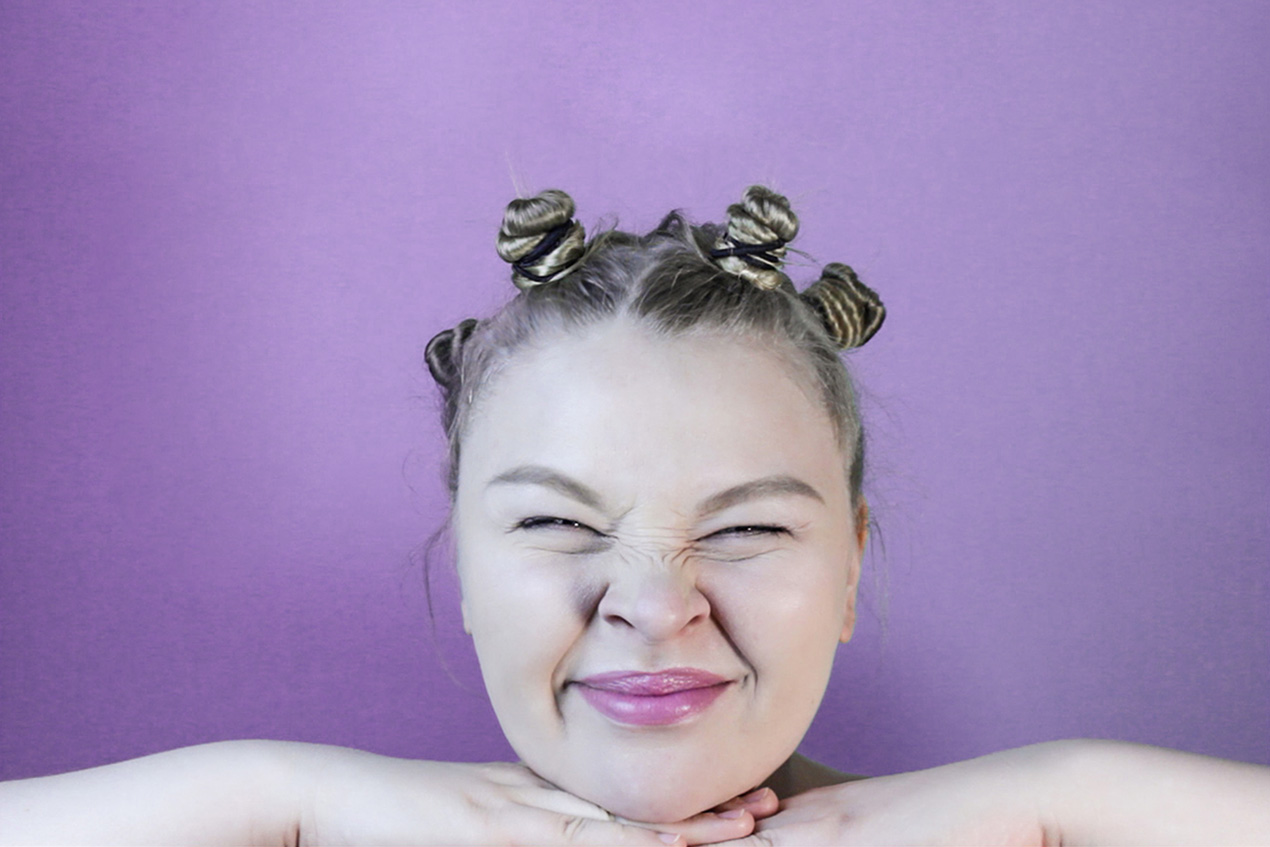 Hello world! This is ana & yvy!
Hello, this is Ana.
You've probably seen my shop on Creative Market or my animated Pinterest pins. And now you're here. Hi! This place is for us. This place is a creative feel good place where I upload my designs and set my creativity free and for you to explore, get inspired and feel joy.
But let me first tell you who I am.
My real name is Anastazja. I'm a graphic designer from Cologne, Germany. Looking back I never did anything else than design. This was my passion from day one I guess. After graduating design school I worked for a short period of time in agencies and realized this won't be my path.
I started to freelance.
Everything was new, exciting and frightening too but I know I didn't want to return to agencies again. Starting with nothing can be a crazy journey but I took every opportunity I could reach and evolved during the process. After a long time freelancing I was nearly burned out. Burned out from deadlines and from my own high and perfectionist expectations. Don't get me wrong. My job is my passion. I love the projects I've done in this period of time. I live and breath design! But always trying to be faster and better took my energy, my creativity and my creative freedom.
This was the time for a new structure.
Than there was this one day when it rushed through my head. This one idea. It was new, it was insecure but as always I believed in myself and my crazy ideas. I opened a shop on Creative Market (which you can can visit here ) and started to create products i wanted to use by myself for my fashion blog I had back than but also create design products I couldn't find anywhere for all the other creatives. The first product was a scene creator mockup set which took me forever to finish but I somehow managed to do everything right, upload it and check the shop notifications like every 5 minutes to see if someone liked my product. Of course nothing happened and after a very unhealthy period of time checking my phone like a crazy monkey I calmed down and realized, there is no shortcut. I went on with freelance jobs and tried to create products in my free time. The months passed by and my products started to be seen, liked and purchased. It was mind-blowing. After seeing the enormous and lovely feedback on my first design products I was completely convinced about this new creative adventure. What began as a passion project and an idea to escape the deadline dragon, found a huge amount of fans and supporters.
This pushed me so much that I decided to put more time into the project. Every single minute to be more precise. At this point I realized my vague idea from years ago developed to something which others recognize. Just the look of my products being carefully and tastefully used by creatives in their own projects gives me chills. Design ASMR.
I'm so thankful for all the positive feedback I get from you guys, the learnings, the hard times and the most important part – your support. Thank you.
Now we're in round 3. With this shop I want to achieve more opportunities to create design. I want to reach my personal edge and look what's behind my comfort zone. I want to build a place of joyful design goods and inspiration. And I would love to have you with me on this crazy ride! We're just at the beginning of this wonderful journey guys. Let's see what next hill we can climb.
Create and don't stop!
Hi, I'm Ana from ana & yvy. I'm happy you've found me.